DOS: Stefan Jokisch, David Kinder
GTK: David Lodge, Torbjörn Andersson
RISC OS: Shaun Lindsley, Phil Mellor
HTML/Javascript: Stefan Meier
SInclair QL: Tobias Fröschle
What do you need for playing?
---
(1) the story files;
(2) optionally the graphics files;
(3) optionally the title screen
(4) optionally the hint files for Magnetic Windows games
(5) documentation from the original packages;
(6) the Magnetic interpreter.

The required files and the interpreter can be downloaded from this page. Most parts of the original game manuals are available as scans on the game pages.
How does it work ?
---
A documentation is included with the interpreter and available below. Please refer to the specific Magnetic version.
What about the Magnetic Windows versions ?
---
The games using Magnetic Windows are supported by Magnetic 2.x.
Download Magnetic 2.3 binaries
---
Magnetic 2.3 for Amiga
written by
David Kinder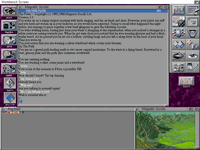 Download
Magnetic 2.3 for DOS
written by
David Kinder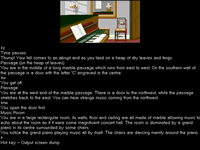 16bit
/
32bit
Magnetic 2.3 for Java
written by Stefan Meier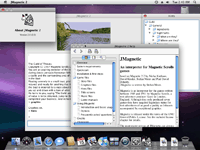 JMagnetic 2
Magnetic 2.3 for Javascript/HTML
written by Stefan Meier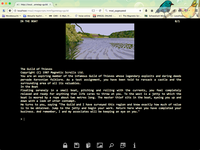 Magnetic Scripts
Magnetic 2.3 for MacOS X
written by
Jan Schliemann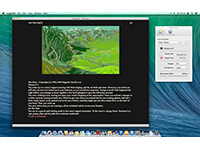 Download
Magnetic 2.3 for Maemo5
written by
Luca Donaggio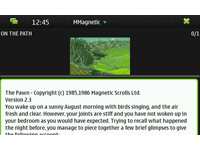 i386
/
ARM
Magnetic 2.3 for OpenPandora
written by
Robert P. Krawczyk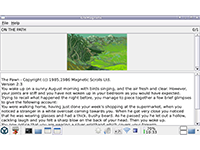 Download
Magnetic 2.3 for Sinclair QL
written by
Tobias Fröschle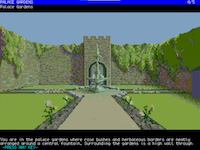 Download
Download the Magnetic 2.3 source code
---
Download old Magnetic packages
---
Download game files for the interpreter
---
Normally you want to choose the full game package unless you need individual data files. The full packages are just archives containing all files for a game.

Please note:
Magnetic Windows games are supported by Magnetic 2 interpreters only.
The "hq" music files contain MP3 files of slightly higher quality (128kBit/s, 44kHz) than the older files (24kBit/s, 16kHz), otherwise they are equal. Because of the nature of the original music scores you will probably notice few differences. The Corruption alternative score was taken from the Archimedes version and uses some slightly different instruments. The Wonderland archive contains both the title music as MP3 and the snd file for the ingame music (Magnetic 2.3 compatible port required)
The hint file for the Collection games contains the hints for all three games (as in the original game)